San Francisco, I Loved You...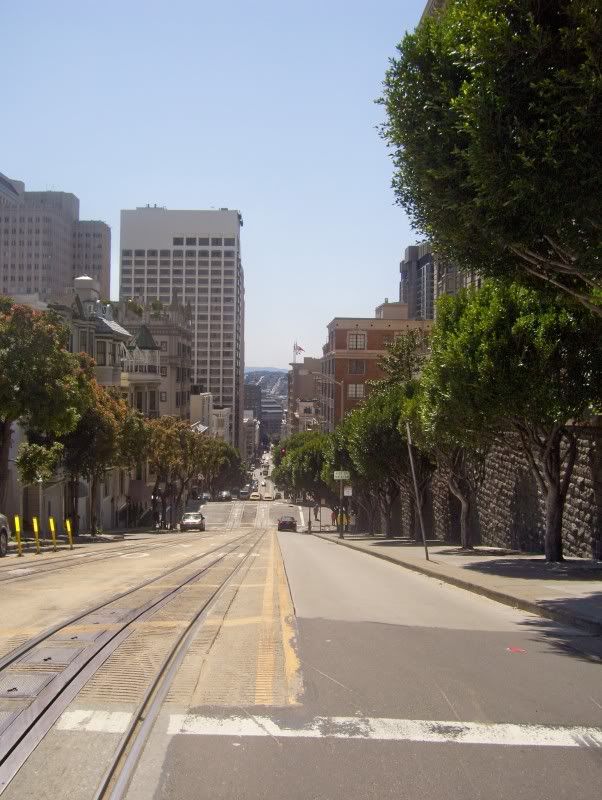 But I felt like I was cheating on my true love.
You see, I can't lie. I totally burst into tears when I rounded the curve on the 101 Freeway by
Cahuenga
and saw all of Downtown El Pueblo
de
Nuestra
Senora la Reina
de
los
Angeles
de
la
Porciuncula
in front of me, sparkling like the Queen she is.
Yes, I have finally been reunited with this beautiful city I call home! No kidding, I tear up just about
every time
I round that curve because it's just SO gorgeous. But tonight, my tears were TOTALLY due to gratitude.
If you'd spent six hours traveling with two children who shouted, "
Wassup
, Cow!" to every bovine animal they could see, you'd be grateful to see home, too. Oh, and then after it got dark, they complained that they couldn't see the cows anymore and wanted me to do something about it.
"Can't you just make a meteor or shooting star light up the sky or something?" Yeah, Mommy will get right on that after she finishes driving these last 200 miles.
Then they were hungry, then they were thirsty and THEN they both had to go to the bathroom practically every half hour. It's not like I could say, "Can you hold it till we get home?"
At one of the bathroom stops I was sort of feeling like I might die from exhaustion so I bought a can of Red Bull. I had to hear, "Mom, you know you shouldn't drink that. It makes you hyper."
Um, yes, kids. Mommy needs a little hyper in her life to keep her foot pressed on the gas pedal and her eyes on the road, especially since
The Worst Driver On The Planet
Daddy is not feeling so great and has been snoring in the passenger seat for the entire drive home.
I mean, I was so desperate, I was calling On-Star and letting my boys harass the customer service with their endless, "How many miles till we get home?" questioning. Trifling, I know.
And then, my children REALLY entered, "Mommy's gonna kill you!" territory. They had the NERVE to ask, "Can we listen to something besides
Depeche
Mode?"
Yeah, you can listen to mommy cussing y'all out...
Just kidding. Saying, "No, and don't ask me again," works much better. And they fell asleep for the last 80 miles anyway so it's not like they had to hear it the whole trip, you know?
Yeah, what is a road trip without being harassed by your kids? Can you tell I secretly love their backseat madness!
I might have to go back to San Francisco sometime soon, just so I can deal with a little more, "Are we there yet?" But, in the meantime, in case y'all didn't know, I LOVE LA!
Yes, San Francisco, I was really into you...