The Bay While Black
The answer was no, so his little brother began saying, "That's why I don't do long car rides." Yeah, I have a little diva on my hands.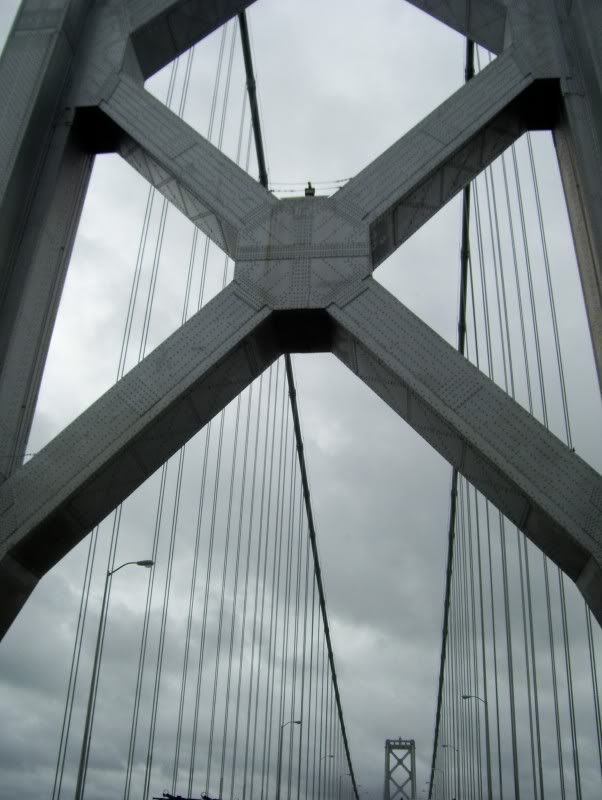 I did my best to make the time fly by turning into one of those
Insterstate
5 drivers who scared me to death my first time I drove to San Francisco, but we made it there in one piece. And it is, as always, utterly romantic and lovely here. It's also really
freakin
' cold. So cold that we decided to skip walking to Chinatown and instead catch a cab there.
Up till that point, I'd been having a great time... the kids LOVE San
Fransco
, our hotel is perfect... but, hours later, I'm still thinking about how that's when it all changed. You see, we had a little incident that I'll refer to as "Catching a Cab While Black."
I broke it down on my Twitter feed:
1)
Note to self: Since you're black, only try to catch cabs at your hotel because then they HAVE to pick you up.

2)
Cabbies

flash their lights @ you & your kids & then stop for white folks just past you. Son asked, "Why won't those cabs pick us up?"

3)
And so what do I tell my son? "Hey son, those

cabbies

don't want to pick you up because you're black?"


4)
How about, "Son, they're not scared of you... yet. They're actually scared of your daddy because um, his black skin is

sooo

threatening."

I'm still upset about the whole thing... especially at the insidious

psychological

residue that racism leaves behind. I shouldn't have to ask myself, "Is it racism or are all these

cabbies

really

that

nasty? I know people like to think that black folks just want to cry "racism" first chance they get, but trust me, it's not true!

What is the correct response and how would you explain such a thing to your own kids?

45 minutes into our drive north to San Francisco, my eldest began asking that most dreaded of questions: Are we there yet?